Login / Sign Up
To empower millions of service professionals by delivering services at-home in a way that has never been experienced before
UN SDG 8
Promote sustained, inclusive and sustainable economic growth, full and productive employment and decent work for all
According to World Economic Forum's
report
, in India it takes seven generations for those born in low-income families to move up the ladder.
Through our platform, we enable more than 35,000 individuals to improve their lives and of those associated with them.
Our service partners earn 1.5x-2x of their earnings prior to UC. This income not only helps improve ease of living but also helps them build a better life for themselves and for their families.
Hukm Thapa | Being the Dad His Father Couldn't Be
Fursat Ali | From Unskilled to Skilled Professional
Preeti Dua | No Dream is Too Big
Almost 40% of our service partners are women. One fascinating fact: our women partners earn more than men. Not only are many of them the primary breadwinners of their families but also breaking stereotypes.
Bhavya Sharma | UC's First Female RO Technician
Arshiya Ahmed | Picking Up When Life Knocks You Down
Urban Company partners earn a net average earnings of Rs 280–300 per hour, net of commissions, fee and all associated product & travel costs.
Read more
We believe that our responsibility does not end at just partner earnings. Enabling our partners through skilling, providing them with a support ecosystem through vaccination support, insurance, loans etc. have been core to our business philosophy and strategy.
Read more
Responding to the Covid-19 Pandemic
The second wave of the COVID-19 pandemic has plunged India into a crisis of unprecedented scale. We at Urban Company are committed towards helping our immediate communities of service partners, employees and consumers.
Supporting our service partners
Relief Fund for partners
We set up two funds during the first wave (Rs 1.5 crores with Srinidhi Foundation) and the second wave (Rs 1.2 crores).
Interest-free loans
We approved Rs 20 crores worth of interest-free loans for all our beauty partners in locked-down regions.
Free vaccination camps
As soon as the COVID-19 vaccine was made available, we set up free camps pan-India for all our partners.
Looking after our employees
Vaccination for all
We set up vaccination camps for all our employees who were facing difficulty in getting themselves and their close ones vaccinated by partnering with leading hospital chains, local governments, and non-profit organizations.
Unlimited sick leaves
Employees can take unlimited leaves when dealing with illness, or for recuperation, or for mental wellness. We partnered with mental wellness platform, iWill to make mental health consultation from leading Indian psychologists accessible to our employees.
Implementing safety protocols
Vaccination updates on App
We added a new feature in the app where consumers can look at the overall number of vaccinated service professionals in their city as well as the vaccination status of the service professional assigned to them.
Implementation of Safety protocols
We put in place key safety protocols such as daily temperature checks of partners, mandatory use of PPE Kits, sanitisation of tools and equipments, and single-use disposables and sachet products.
Community Engagement
Breast Cancer awareness: In India, a woman is diagnosed with breast cancer every four minutes while another loses her life to the illness every 13 minutes. Aiming to educate its female employees and service partners about breast cancer, Asia's largest tech-enabled home services marketplace, Urban Company, tied up with HCG Cancer Chain of Hospitals. As part of this initiative, oncologists from HCG conducted workshops on self-breast-examination to create awareness on breast cancer. These sensitization workshops were held pan-India for all female employees and partners at Urban Company.
Disinfection Drive: To help protect the more vulnerable among us, Urban Company partnered with
India Cares Foundation
to provide free disinfection services to select old age homes and orphanages in Delhi NCR, Bengaluru and Mumbai.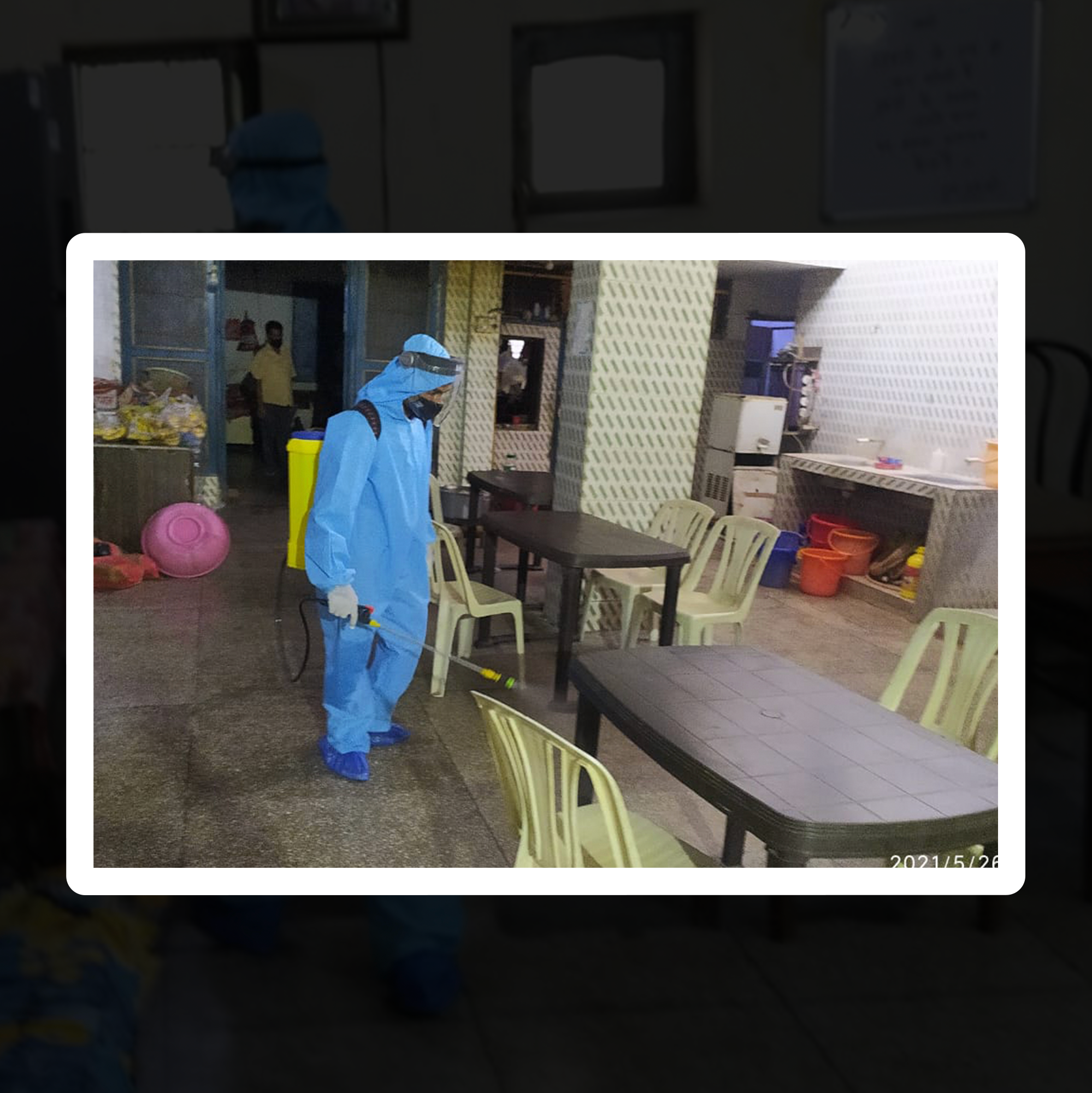 Cleanliness Drive, 2019: The cleanliness drive was held across five cities namely, Delhi (Connaught Place), Mumbai (Juhu Beach), Bengaluru (Ulsoor Lake), Hyderabad (NTR marg and Lumbini park) and Pune (cleaning of Mula River bed in partnership with Jeevitnadi, a foundation for living rivers)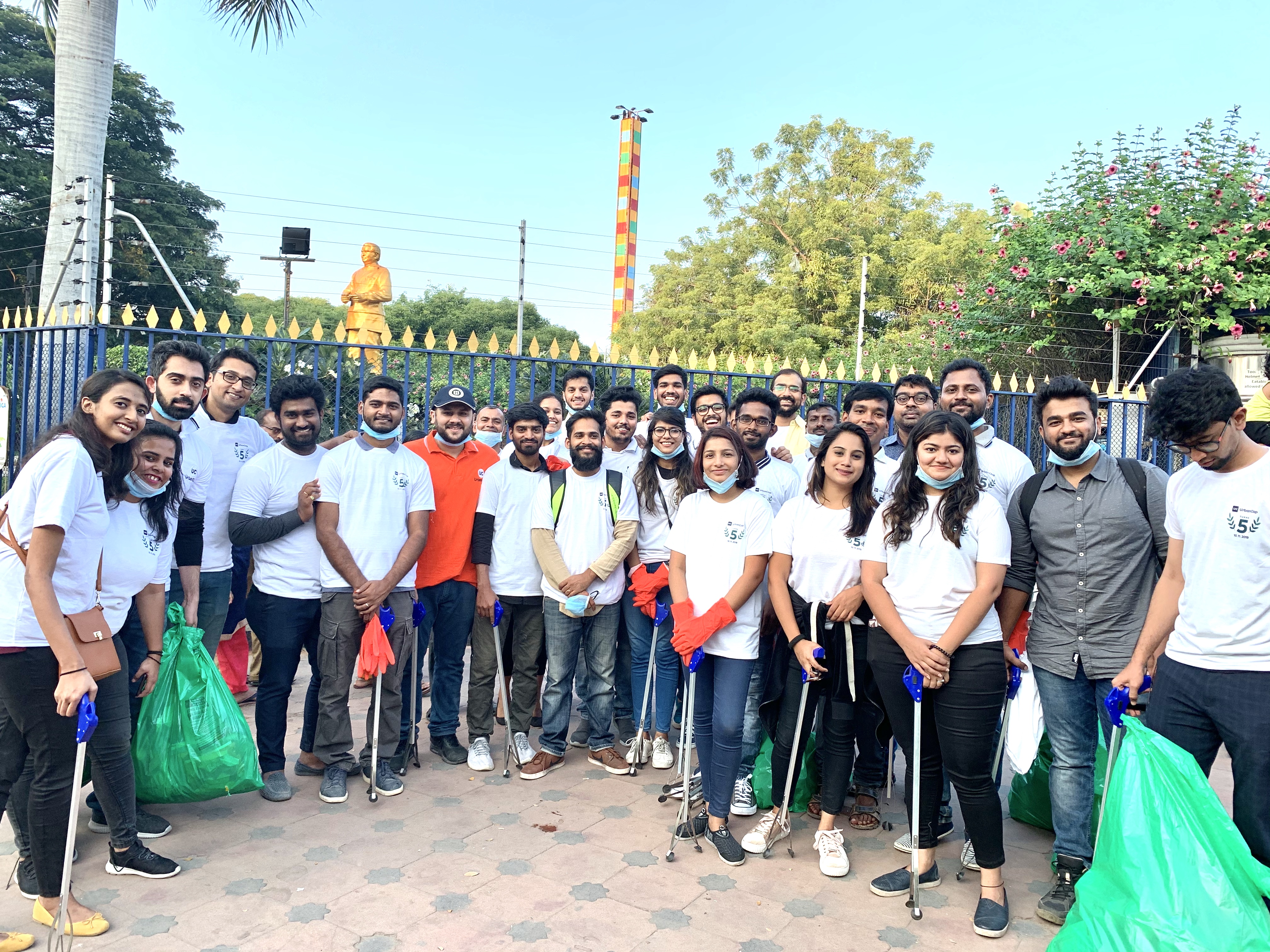 Tree Plantation, 2019: Urban Company partnered with Sankalptaru, an NGO that plants and maintains trees across the country, to plant 113 trees in the Bhavanam Project in Manesar.